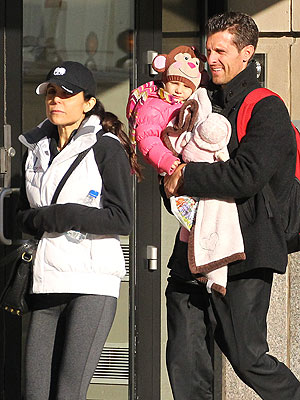 Bethenny Frankel's divorce from her husband Jason Hoppy may get nasty pretty soon - both sides want primary custody of their almost 3-year-old daughter, Bryn.
According to
TMZ
, Hoppy has responded to Frankel's divorce petition by asking for almost
exactly the same things
she is demanding from him.
In her divorce petition, Bethenny asked for Jason to provide child support as well as health and dental insurance for herself and Bryn. Jason is now asking that Bethenny provide the exact same benefits for himself and Bryn.
The Skinnygirl millionaire asked that Jason take out a life insurance policy naming Bethenny and Bryn as the beneficiaries - Jason has made the identical request of Bethenny.
Both sides are asking for 'exclusive use and occupancy of the marital residence.'
In his response to Bethenny's petition, Jason is also requesting that she pay for his legal expenses.
Battle lines have been drawn - and it looks as though Jason Hoppy is not going down without a fight in this one.'