New mom Snooki is quickly
losing the baby weight
she put on during her pregnancy - and she credits breastfeeding her newborn son,
Lorenzo Dominic
, for her fast weight loss.
I've lost a lot of my baby weight! Also it's the best for him! Snooki tweeted to one of
her twitter followers
last week.
The Jersey Shore star showed off her trim post-baby body in
an Instagram photo
taken over the weekend, as she posed with friends before a night out.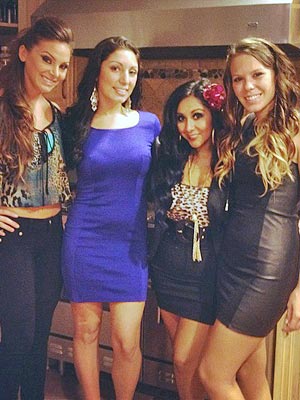 As for baby Enzo, his mom is realizing just how quickly little ones grow up-
"He's growing up too fast," she posted on her Twitter account just
two days ago - when little Enzo celebrated his one month birthday!