Rumor has it .....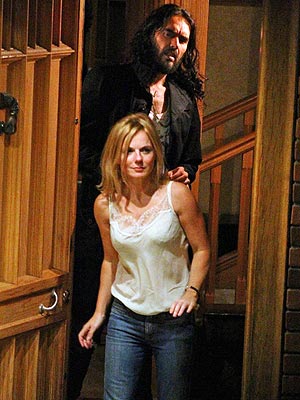 That Geri Halliwell and Russel Brand are dating!
The Spice Girl - also known as Ginger Spice -
and Brand have been spotted together on several occasion recently, with the latest spotting on Wednesday night, when the two were photographed together outside Halliwell's London home.
"Geri has said they have a spiritual connection through yoga and they practice asana together" so says a source for the
The Sun.
Brand, 37, and Halliwell, 40, each performed at the closing ceremony of the Olympics on Aug. 12 and have reportedly been spotted out on dates together since then, including a visit to Hampton Court Palace with
Halliwell's daughter, Bluebell
, 6.
Photo: ALMASI/WENN