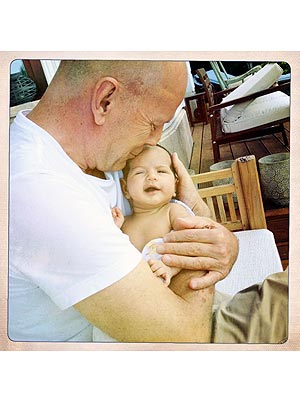 Emma Heming- Willis tweeted the first picture of Mabel Ray Willis on Tuesday - showing a smiling 6-week-old Mabel with her dad, Bruce Willis.
"A beautiful day in Budapest with the loves of my life. Daddy and Mabel cracking each other up," posted Willis.
Mabel is the first baby for the couple - who have been married three years.