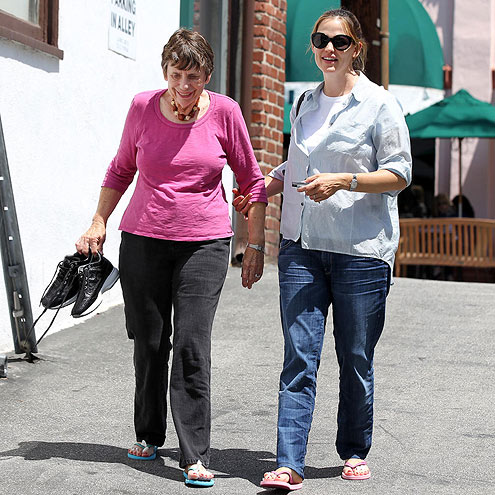 There are a few more days before Mother's Day, but for Jennifer Garner and her mom, the pampering is officially under way!
The two ladies enjoyed Wednesday afternoon together at a Los Angeles nail salon.
Looks like pedicures were on the list as Garner and her mom were both spotted wearing flip flops after leaving the salon!
Image: Ramey