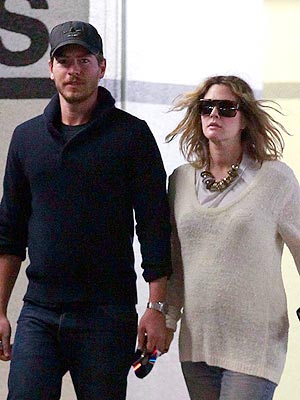 Drew Barrymore has not confirmed she is pregnant, but that bump sure does look like it is growing!
A source has
revealed
that Barrymore is expecting a baby girl with her fiance, Will Kopelman later this year.
The actress, 37, was spotted out and about this week wearing a loose cream-colored sweater that does little to quell those pregnancy rumors.
The couple are said to have enjoyed a combined wedding and baby shower (according to reports) in Los Angeles on April 21.
Hopefully, Drew will confirm (or deny) sooner rather than later!
Image: Bruja/Juan Sharma/Pacific Coast News