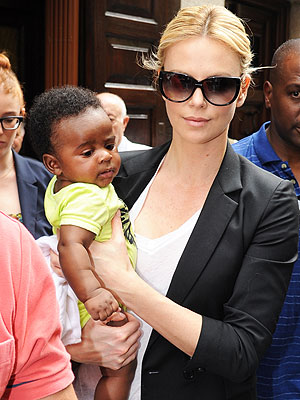 Charlize Theron is busy these days promoting her latest movie - Snow White and the Huntsman - and her six month old son, Jackson is on hand to help his mom out.
Theron and her adorable baby are currently in Madrid, Spain promoting Snow White, and just last week the two started off the European tour with a stop in Paris.
He may be just six months old, but baby Jackson is on his way to being one of the cutest world travelers ever.
Image: INF