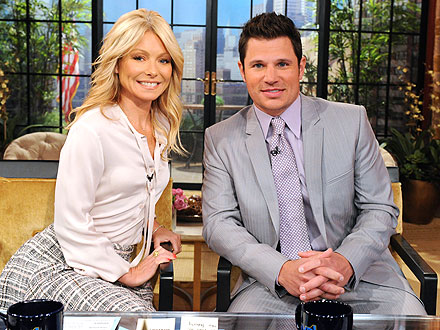 Nick Lachey says he is ready to take on coaching duties when his wife, Vanessa Minnillo delivers the couple's first baby.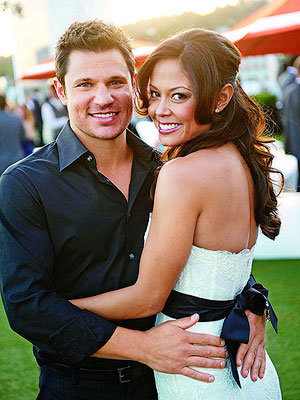 Speaking with Kelly Ripa Tuesday morning, Lachey says he has a delivery room game plan already-
" I've been told – because that's what happens now, I'm told things – that it's going to be a waist-up situation, if you know what I mean," said Lachey.

"I'm gonna be there, I'm gonna be supportively there, holding hands, and coaching, breathing, all that good stuff," he continued. "But apparently I won't be down below, seeing what's happening. I'll be up above, helping."

"My work there is done!" he added with a laugh. "I was successful there. So we'll keep it waist-up. "
The very excited father-to-be announced Vanessa Minnillo's pregnancy on
Live! With Kelly
which he co-hosted Monday morning.
" I've had a chance to do a lot of great things in my career and my life but this is the one thing that, more than any other, I look forward to. The fact that it's actually here, it's overwhelming. "
This will be the first child for Nick and Vanessa, who were married in July 2011.