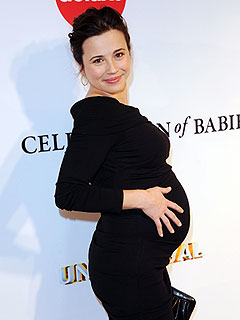 Actress Linda Cardellini and boyfriend Steve Rodriguez welcomed a baby daughter, Lilah Rose, on Feb.29. Cardellini shared her thoughts on having a baby with People.com , back in December:
It's a wonderful, thrilling event, I think you can't help but be slightly terrified because somebody's whole life will be in your hands."
The Return star, who formerly starred on Freaks and Geeks, E.R. and in the Scooby-Doo films,announced her pregnancy in October.
[Jon Kopaloff/FilmMagic]