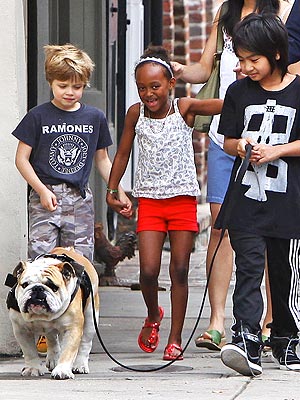 How cute are these dog walkers, not to mention the dog himself? The Pitt-Jolie clan is in New Orleans these days, including the family's pet English bulldog, Jacques.
Three of the Jolie-Pitt crew- Pax, Shiloh and Zahara - were spotted taking Jacques for a walk Wednesday, with the stroll including a stop at a local market for snacks.
No word on whether or not the companionable Jacques was a recipient of any of those snacks.