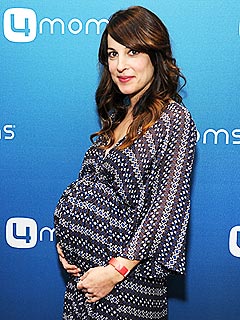 Actress Lindsay Sloane and her husband, Dar Rollins, welcomed a baby girl Thursday Jan. 19. The baby, named Maxwell Lue, is the first child for the couple. The happy first-time parents gushed to People about their new daughter recently.
"We thought we knew what love was until we met her,"
The couple married in 2004.






Michael Kovac/WireImage