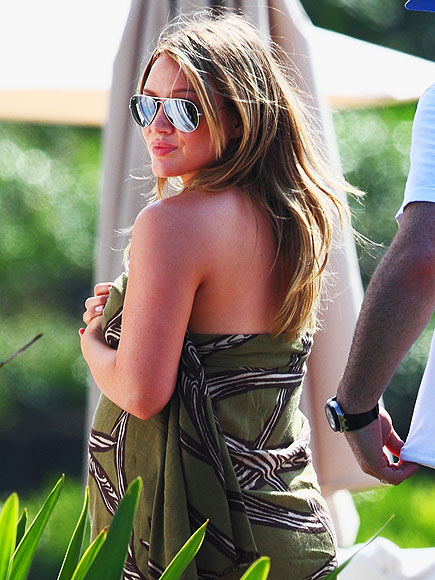 Hilary Duff is getting closer to her due date, but before baby arrives, the actress is getting a little R&R time in Hawaii.
The actress and singer, 24,
announced her pregnancy
in August 2011, saying she and husband, Mike Cromie, were 'happy and ready' to be parents.
Duff revealed she was having '
pregnancy dreams
' early on in her pregnancy, and those dreams were of a baby boy. Those dreams proved to be right- as Duff later confirmed she is having a little boy.
Splash News Online