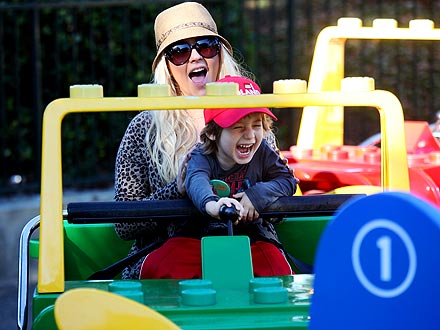 Christina Aguilera and her son Max celebrated his fourth birthday this past week at California's Legoland, and the singer shared the birthday news with her Twitter followers later that day:
"Spent today at Legoland with the love of my life. Happy bday Max!"
Aguilera's boyfriend, Matt Rutler, joined in the birthday fun along with a small group of family and friends. Legoland supplied the birthday cake for the 4-year-old - a vanilla cake with vanilla frosting and LEGO brick décor.
Picture: Legoland/People.com