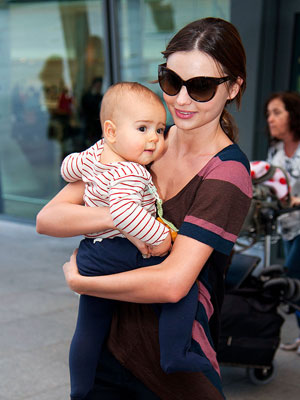 Miranda Kerr has her arms full of cuteness as she cuddles her 9-month-old son, Flynn Christopher at London's Heathrow Airport on Wednesday.
Kerr has been a sleep deprived mommy of late - seems baby Flynn has been teething recently, making for some sleepless nights:
"I was up for hours last night as he's teething," Kerr recently told People. "And when he's crying, he just wants Mommy!"
Eight hours of sleep or not, mommy and son make for a smiling twosome!
Picture: Splash News Online