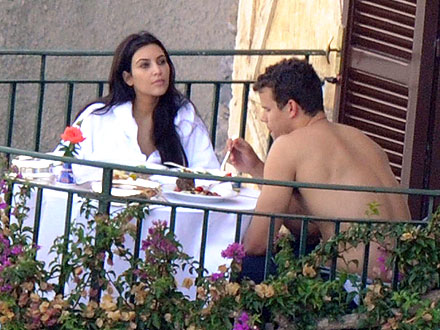 Newlyweds Kim Kardashian and Kris Humphries are happily married now-- so when might we hear about a new little Kardashian on the way?
"Hopefully soon," Kim, gushed recently. "Being a mom is something I've always wanted," she says, "so I would love to be one someday."

As for who might become pregnant first, herself or married sister Khloé, Kim says:
"It would be a dream that all three of us, even Kourtney again, were pregnant at the same time. That would be amazing."
For now though, the newlyweds, who are staying at Manhattan's swanky Gansevoort Park Avenue Hotel, plan to spend as much time together as they can while Kardashian, 30, shoots the second season of
E!'s Kourtney & Kim Take New York
and Humphries, 26, a forward for the New Jersey Nets, waits out basketball's labor dispute.
Credit:
Jason Binn/WireImage