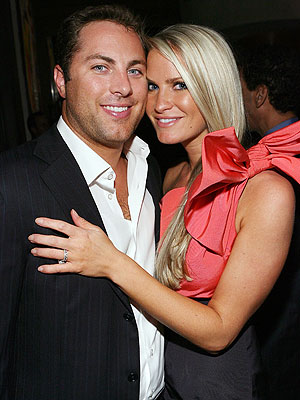 Jay and Erica McGraw
welcomed a baby boy on Thursday (Sep.1). This is the second baby for the McGraws--they are already parents to a daughter, Avery Elizabeth, 17 months.
The baby, whom the couple have named London Phillip McGraw, not only shares his grandfather's name, but also his birthday- Dr. Phil turned 61 on Thursday.
"What a Bday! London Phillip McGraw arrived!!" Dr. Phil, who celebrated turning 61,Tweeted. "[Mother] & baby doing fine. They BARELY made it to hospital in time! … We are so blessed."
And grandmother Robin McGraw sent out her own happy
tweet
as well after her grandson's birth-
"ERICA MCGRAW IS MY HERO! She barely made it to hospital n time … had London Phillip w/o epidural!! Wow! She is fierce!! Life is fabulous!"
Congrats and Happy Birthday Wishes going out to the McGraw family!
Credit: Jesse Grant/WireImage