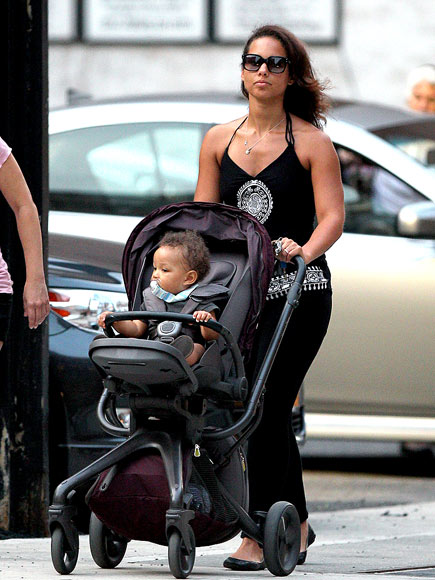 Alicia Keys was spotted out for a stroll in Manhattan Wednesday with her 10-month-old son, Egypt.
Alicia appears to have her gorgeous pre-baby body back completely--the singer looked fit and trim in a black patterned halter neck, black trousers, ballet slippers and dark sunglasses.
In a recent interview with Glamour Magazine, the first time mom gushed about how it feels to be the mom of a little boy-
'He's going to be a man in this world,' she said.
'It's a beautiful blessing that I get to help raise a man. And I want to show him as much as possible.'
Keys is married to rapper, Swizz Beatz. Egypt is the first baby for the couple, while Beatz also has three other children from previous relationships,
Prince, 11, Kassem, five, and Nicole, four.
Credit: Splash News Online