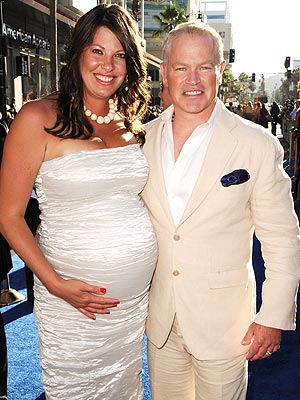 Captain America's
Neal McDonough
and his wife, Ruve, welcomed their fourth baby Monday -- a little girl they have named Clover Elizabeth.
"Ruvé gave birth to a beauty! 8½ lbs. and 21 inches with thick dark hair like her gorgeous Mommy," announced McDonough. "Ruvé is recovering well – we are so blessed."
The couple are parents already to 3 other children - London Jane, 19 months, Catherine Maggie, 4, and son Morgan Patrick, 5½, who suggested the baby name for his little sister:


"It has four leaves and this is our fourth child. Clover signifies good luck – I'm Irish and Ruvé's favorite color is green," the 'Captain America:The First Avenger' actor explains.
Clover was born at Good Samaritan Hospital, where McDonough serves as celebrity chairperson. "It's a wonderful, amazing hospital," he says. "All of our children have been born there."