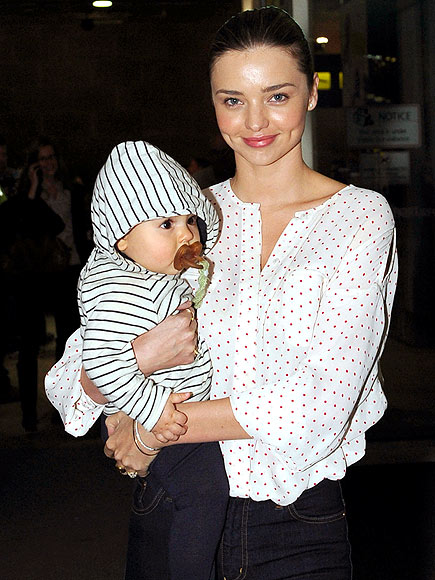 Miranda Kerr
is in Sydney, Australia with adorable
baby Flynn
to promote her organic skincare line, Kora, which she
says
reflects her own beliefs about the importance of inner beauty.
"Designed to nourish, replenish and re-hydrate the skin, the range is exactly what I wanted for myself but was unable to find anywhere in the world," says Kerr, adding that husband Orlando Bloom is also a fan of the range."Orlando and I were just chilling in our room wearing the Kora Hydrating Mask last night", Miranda confessed, before saying, "oh he will kill me if he finds out I told you that."
The supermodel has also revealed she is supporting
Kids Helpline
in their quest to fight teen suicide. Kerr joined her mom Therese, dad, John and brother, Matthew in a new TV campaign that launched Sunday. Sharing that her family suffered a tragic loss a few years ago when a younger cousin took his own life, Kerr
says
she knew she had to do something to help others-
"There's not really a great awareness about the services available to kids and that's why I'm behind this great cause," she said.
"If we can reach just one child and let them know there is someone out there who wants to listen, that could help to save their life. I believe if my cousin had known of Kids Helpline it may well have saved his life."
Credit: Flynet