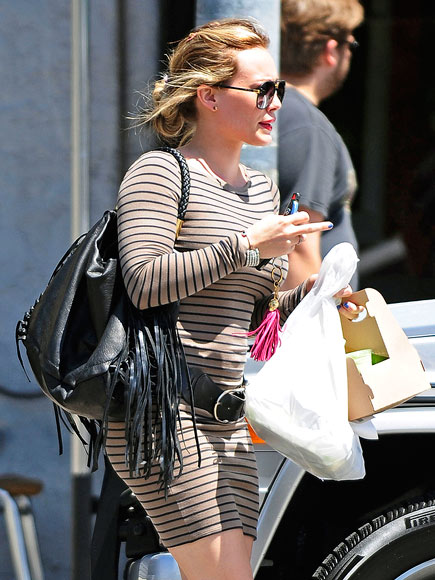 Actress Hilary Duff, who is
pregnant with her first baby
, is having pregnancy dreams about her baby--and she reveals her dreams are of a baby boy!
"Every time I dream about it, I dream that it's a boy," Hilary told Life & Style at the Los Angeles Mission End of Summer Block party on Aug. 27. "It doesn't mean that I'd rather have a boy -- it's just a weird thing."
Duff announced
she was pregnant
on her website earlier this month, saying she and husband, Mike Cromie, were 'happy and ready' to be parents.
"if there's one thing Mike will be good at it, it's being a father," says the former Disney Channel star, adding, "When we got married, I inherited six nieces and nephews. They have a lot of kids in their family, and it's a lot of fun. He's so good with them!"
And when it comes to baby names for their new little one, Duff says she and Mike have been talking about names 'even before she was pregnant!'