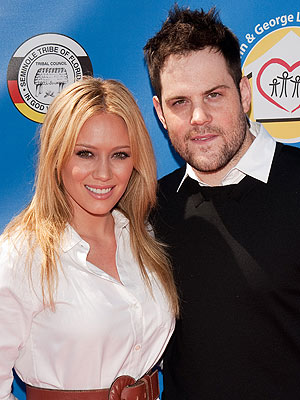 Hilary Duff and her husband, Mike Comrie, are expecting baby number one!
Duff, 23, posted her baby news on
her website
this past Sunday:
"We also want to share the exciting news that… BABY MAKES THREE," she wrote. "We are extremely happy and ready to start this new chapter of our lives."
Pregnancy rumors circulated around Duff earlier this year, but the actress tweeted the rumors were wrong:
"It's just a rumor guys!" she Tweeted in January. "Not true. But thanks for all the good wishes! Lol."
Congrats to the happy couple (who just shared their first wedding anniversary as well!)