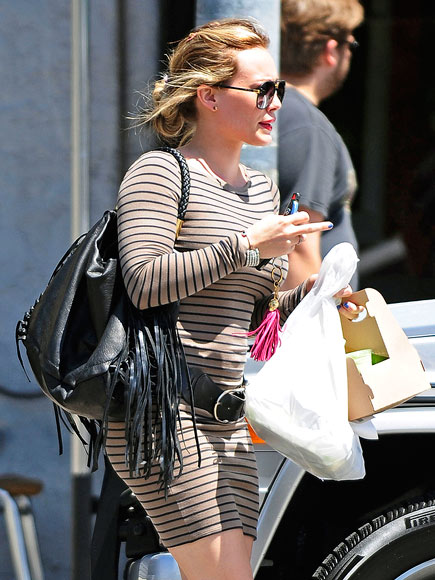 Still a bit hard to spot the baby bump on Hilary Duff. The actress was spotted out and about Monday in North Hollywood as she grabbed some food to go.
Duff posted the news of
her pregnancy
earlier this month on her website:
"We also want to share the exciting news that… BABY MAKES THREE," she wrote. "We are extremely happy and ready to start this new chapter of our lives."
Baby-on-board will be the first baby for Duff and her husband, Mike Cromie.
Credit: O-Bey/Bauer-Griffin