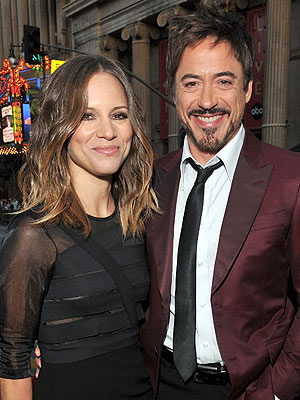 Congratulations going out this morning to Robert Downey Jr., and his wife, Susan Downey, who have announced they are expecting their first baby together!
"Robert and Susan could not be more excited over this news," a rep for the couple says. "They can't wait to welcome this new baby into their wonderful family."
Just last year,
The Avengers
actor talked about having a baby in 2012, saying he was predicting to be 'knee-deep' in diaper-poo within 18 months.'
And he was thinking pink.
"I think we should probably try to have a girl because I don't want another male entity to have to compete," he said. "I don't want Indio to feel there's another boy in my life. But I don't know what we'd have to do [to have a girl]. Do we have to put it in a spoon and hang it upside-down?"
Downey, 46, is already a father to Indio, 17, his son with ex-wife Deborah Falconer. The expected due date for baby-on-board is said to be early next year.