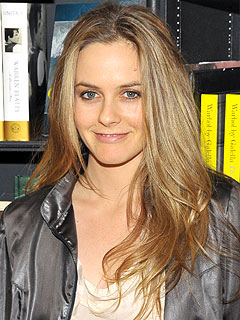 Alicia Silverstone
has announced that she and husband Christopher Jarecki plan to raise their son, Bear Blu, on a vegan diet.
"Bear was grown on vegan food and we'll continue nourishing him with a healthy diet," says Silverstone. "He'll be eating an organic plant-based diet. I intend to take great care of his precious new baby body so I'm committed to giving him nothing but the purest and most healthy food possible. We want to keep his immune system strong so that he'll be super healthy – which is just one of the many reasons he'll eat vegan"
The actress and her husband are both vegan as well, with Silverstone even writing a N.Y. Times #1 Bestseller,
The Kind Diet
, on the topic. The book has spun into a website Silverstone runs,
The Kind Life
, full of information and resources for living a cruelty-free, healthy lifestyle.