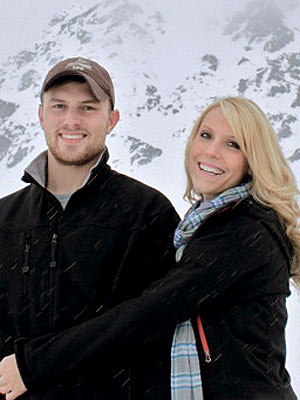 Sara Palin's oldest son, Track Palin and his newlywed wife, Britta Hanson, are expecting a baby.
A Wasilla, Alaska, friend's
Facebook page
revealed the happy news by posting photos of expectant Hanson surrounded by baby gifts – it was tagged with numerous congratulations.
Track and Britta, 21, a nursing student at the University of Alaska, were married in May in a small ceremony in Hatcher Pass, Alaska.
Track, 22, is an Army Reservist who plans to study at the University of Alaska after the commercial fishing season.
Congratulations!
Credit: Courtesy The Palin Family