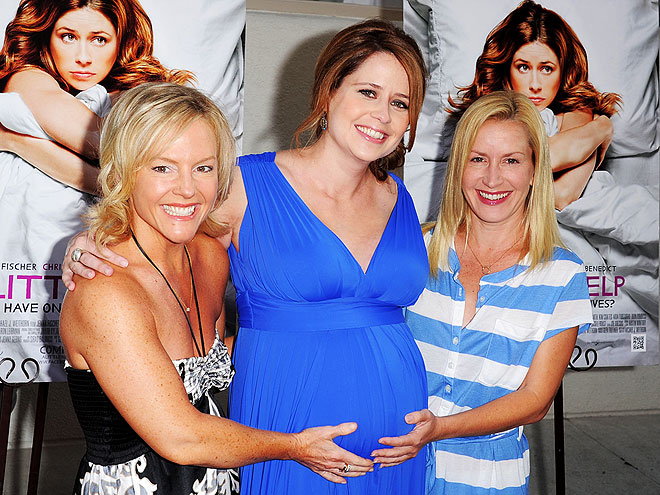 Jenna Fisher
is having a boy!
The Office
actress shared her exciting baby news when she appeared on Jay Leno's
Tonight Show
Tuesday night.
"This is the exclusive, Jay," says Fischer, 37.
"When I went to my movie premiere the other day a reporter asked me if I knew what I was having, and I said I do, but I'm not sharing that yet because I'm [going to] have Jay be the first to know."
Alluding to her baby's due date, Fischer told Jay:
"September we're in what they call the home stretch," she says.
The actress has confirmed that her real-life pregnancy has been written into season eight of her TV show.