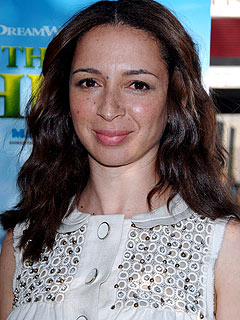 Bridesmaid
star Maya Rudolph and her husband, director Paul Thomas Anderson, welcomed a baby boy, Jack, July 3.
Jack is the first son for the couple, who have two daughters, Pearl, 5½, and Lucille, 20 months. And not knowing beforehand if their baby was a boy or girl, made the delivery even more special for Maya and her husband:
"The exciting part is not knowing who's coming," she explained. "You have to wait nine months for a surprise, but then it's a good payoff because it really is a surprise."
Rudolph next appears in
Up All Night
, premiering this fall on NBC.



LRRB and Co./WireImage