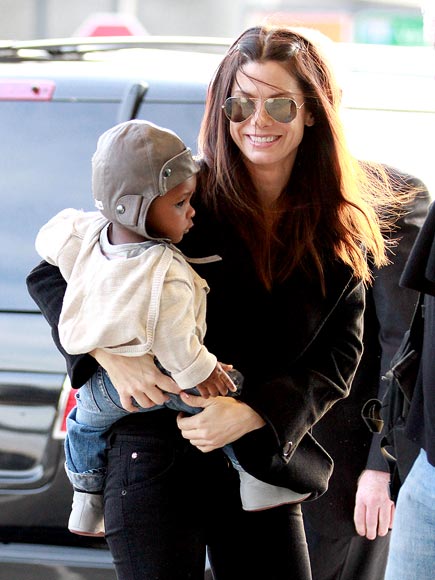 Little Louis may be a bit young for the classroom at 18 months old, but does Sandra Bullock already have a school in mind for her son?
Le Lycee Francais — a French-speaking school — is reportedly where Angelina Jolie and Brad Pitt send their children, and it is possibly the school Sandra may be looking to enroll little Louis in the future.
Since Louis cannot be enrolled in the pre-school until he is three, a source
reports
that Sandra is planning to hire a French-speaking nanny.