Coco Arquette
and her celeb mom,
Courtney Cox
, were spotted leaving a Malibu salon on Wednesday with 7-year-old Coco sporting a new, highlighted hair style.
The new straightened blonder look on Coco resembles her famous godmother's - Jennifer Aniston.
Just last month, the 7-year-old celebrated her birthday with some blue and purple highlights in her hair, no doubt inspired by her aunt, Patricia Arquette, daddy David Arquette's sister.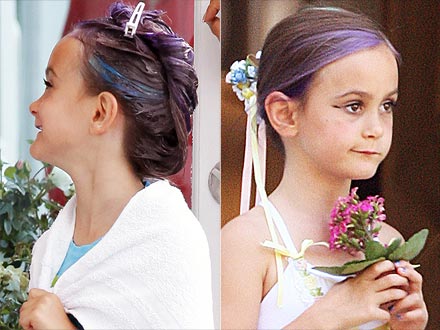 While Coco looks adorable (and very happy with her locks), we wonder if all this highlighting and straightening is a bit much for her seven year old hair?
Credit: Splash News