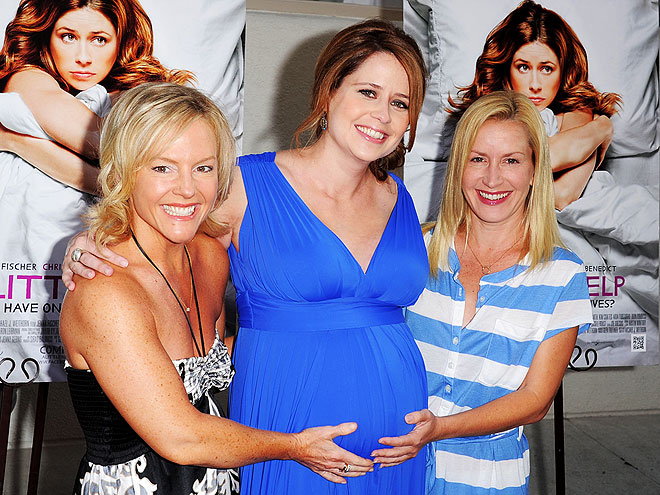 With her new baby due in Fall 2011, Jenna Fischer gets a little help from her friends, Rachael Harris and Angela Kinsey, Thursday night
at the premiere of
A Little Help
. The actress attended the premiere in Culver City, Ca. with her husband, Lee Kirk.
Fischer says her real-life pregnancy has been written into season eight of her TV show,
The Office:
"Pam will be pregnant when the season starts," she says in an interview with New York Magazine. "Pam and Jim snuck away last season on Valentine's Day, and they had sex. The story is that they conceived this baby at that time and were keeping it a secret until we come back from the summer."
It will be baby number 2 for the show's characters, Pam and Jim, but baby number one for Fischer and Kirk.
Credit: Debbie VanStory/IPHOTO