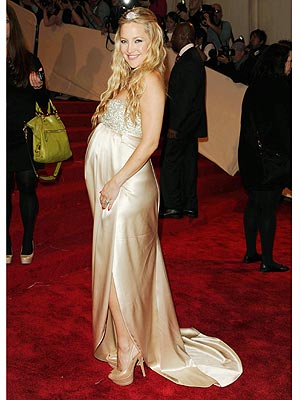 Kate Hudson
and Matt Bellamy's
new baby boy
has a name: Bingham Hawn Bellamy- 'Bing' for short.
"So happy! Just had a baby boy, Bingham "Bing" Hawn Bellamy. Born 7Ib 12Oz, on 9th July," Matt Bellamy announced Thursday on Twitter.
Here is an explanation of little Bing's name:
Matthew Bellamy's mom's maiden name was Bingham, and Kate's mom's -- well, Kate's mom is Goldie Hawn. And as we know, Kate was raised by Hawn and her longtime partner Kurt Russell, whose dad is Bing Russell.
As Bing's dad put it:
"Family connections all round!"