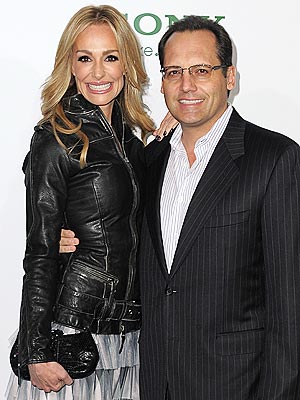 The Real Housewives of Beverly Hills Star, Taylor Armstrong, has filed for divorce from her husband, Russell Armstrong.
The couple's tumultuous relationship was often shown on the popular Bravo reality TV show. Despite undergoing marriage counseling to try and save their marriage, Armstrong released an
exclusive statement to People
on Friday saying the marriage was over:
"It was a difficult decision but I have decided to file for divorce from Russell." "Although we have tried our best to work out our differences, I have come to the conclusion that it is in the best interest of our family that we separate."
"Together we are the proud parents of a sweet and wonderful little girl and she remains my number one priority," the statement continues. "I am sad for my marriage to come to an end, but am confident that this is the right choice for all involved."
Armstrong, 39, and her husband, 47, were married in 2005 and are parents to daughter Kennedy, 5.
Credit: Jordan Strauss/WireImage