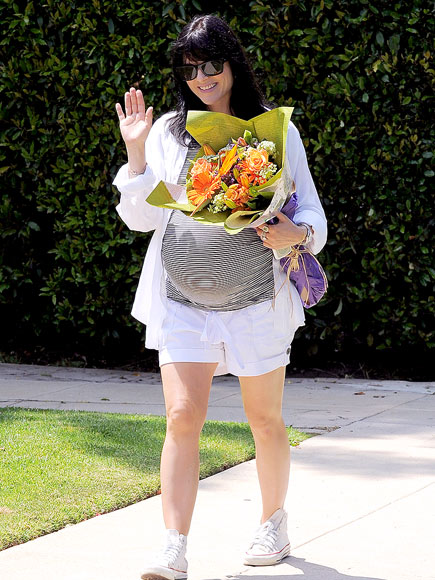 Credit: GSI Media
Selma Blair
looks as though she could deliver anytime! The mom-to-be, who recently celebrated her 39th birthday, is said to be due late July, and in the meantime she is keeping busy with her newest pal, a puppy she adopted from the Lange Foundation in Los Angeles.
Selma recently shared her
pregnancy eating habits
, saying that not eating sugar is helping her maintain her weight.
'I crave a lot of fruit and I eat far too much dairy, which I didn't eat before I was pregnant and won't eat after I give birth, but I'm enjoying it now.'