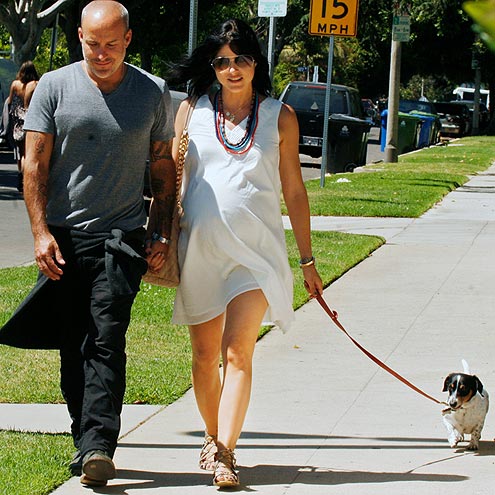 Due in July,
Selma Blair
must be counting down the days now till she meets her new little one! No word from Blair if the baby on board is a boy or girl....
Selma was recently spotted out and about with her boyfriend Jason Bleick, walking their pet dog in L.A.
Is it a boy or girl for Selma? What do you think?