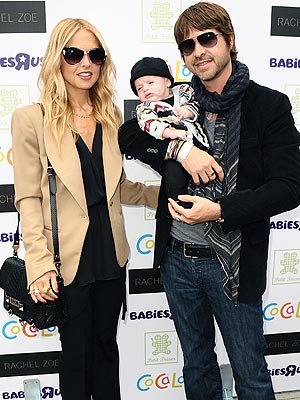 Rachel Zoe is a happy mommy. In fact, the new mom says her new baby boy Skyler keeps her in smiles all day, every day:
"I swear to God, I walk around with this smile on my face all day. It surprises me."
Zoe was among the guests attending the
Petit Tresor and CoCaLo's Babies R Us collection launch
in West Hollywood on Thursday. The new mom spoke
with People
about being a mommy, saying her first three months of motherhood have redefined her whole personality.
Are there more babies in the celebrity stylists' future?
"I don't know about more kids," she says. "I want to enjoy Skyler for now, so we'll see. Maybe.
Skyler, who was born in March, is the first child for Zoe and her husband, Rodger Berman.
Jason LaVeris/FilmMagic