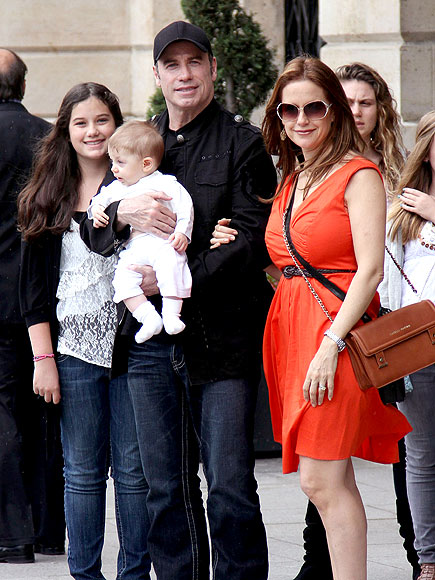 A cute family picture from John Travolta's family, who are currently enjoying a Paris vacation. Travolta, his wife, Kelly Preston, daughter Ella, 11, and 7-month-old son Benjamin had a quick family picture taken as they left the Ritz Hotel in Paris on Thursday.
Cutie-pie Benjamin may be getting used to jet-setting with his famous parents, but the trips may be put on hold soon, as Travolta is due to start shooting his next movie, Gotti: In The Shadow of My Father, and Kelly apparently has a role in the picture, too.
Love, love , love the smiles on everyone!
Credit: Flynet