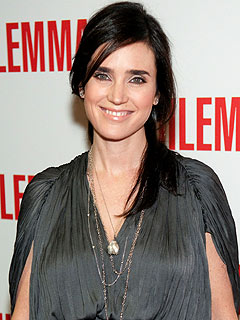 A mom to two boys already, actress Jennifer Connelly gave birth to a baby girl on May 31 in New York City! Connelly and her husband, Paul Bettany, welcomed their daughter, Agnes Lark, who was born at home in a planned water birth.
Baby Agnes joins big brothers Stellan, 7½, and Kai, 13, Connelly's sons from her previous relationship with David Dugan.
Congrats to the happy family!