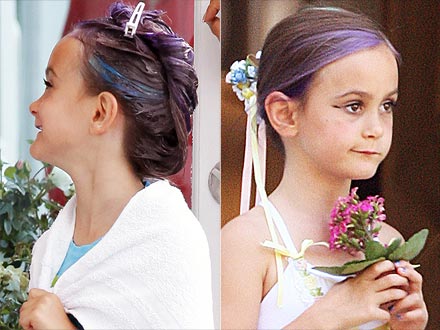 Seems like just yesterday Courtney Cox and David Arquette celebrated the birth of their daughter--now that cutie is 7 years old (June 13)!
Adorable Coco has a cool mom, it seems: Courtney let her sweetheart get some purple and blue highlights in her light brown locks, which she debuted in a chic bun at her ballet recital in West Los Angeles on June 18.
So cute! And so grown-up already!
Tidbit about Coco's name:
"Courteney comes from the south and her mother's name's Courteney Cox and she's Courteney Cox and she wanted to name our kid Courteney Cox, but I'm half Jewish. My mother was Jewish, so it's sort of against the Jewish tradition to (name a child) after somebody who's living." (David Arquette, on the origin of his daughter's name.)
Credit:
X17; VT/DK/Splash News Online