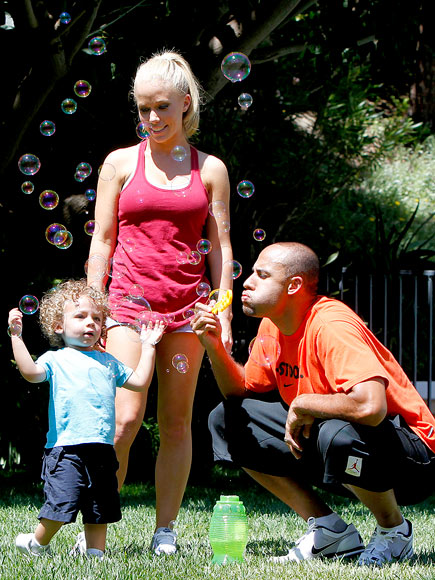 It was a bubbly play date for Kendra Wilkinson, son Hank Jr., 1 1/2, and hubby, Hank Baskett. The family enjoyed a Friday afternoon get away to a local L.A. park.
If Hank joins the Minnesota Vikings this fall, we may be seeing less of these cute family pictures; Kendra has stated that if the move happens for her husband, she and little Hank will be staying put right here in L.A.:
"Oh, no, I'm staying in LA. We have a home here. I'll visit," she explains. "We just moved into our brand-new house."
But Kendra admits that being apart from her husband will be hard:
"He's my everything. Being apart, we miss each other."
Any plans for a second baby from Kendra and Hank?
Hank Jr. may just get a little brother or sister sooner than later...
Kendra, 25, shares that

"The time is coming! Hank and I are on the same page."





Credit: Splash News Online