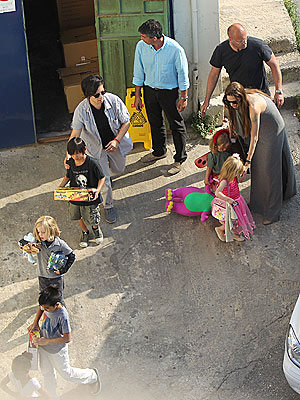 Angelina Jolie recently took all six kids on a toy shopping spree: the group visited in a toy store in Malta, where the kids had the three-story toy store all to themselves.
Pax, 7, and Maddox, 9, bought NERF guns, while Shiloh, 5, got a light blue teddy bear. Knox, 2, dressed up as an adorable ladybug, while his twin sis, Vivienne, opted for a fairy costume.
Angelina Jolie, Brad Pitt and their six kids have been in Malta. where Pitt is filming his latest film, World War Z.