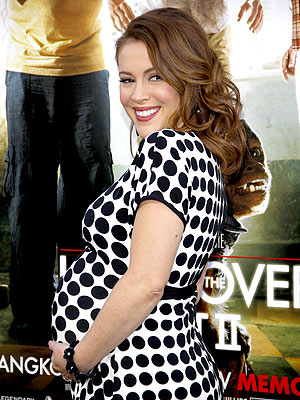 Alyssa Milano is due
to give birth to her first baby, a son, soon. Milano recently Tweeted that she had made a parenting decision all we mommies debate back and forth on : when it comes to diapering her new little one, she will be using cloth diapers:
"I made a big decision in my unborn son's #poop today. I have decided to commit to the @GroViaDiaper cloth diapers. #YayPoop #GoGreen"
Alyssa is not alone, far from it actually, in her choice to cloth diaper. Other celebrity moms who have also decided to use cloth diapers include Brad Paisley and Kimberly Williams Paisley, who used Fuzzi Bunz and Seventh Generation on son Huck,
Tori Spelling
, who used Happy Heinys and Fuzzi Bunz on Liam (will baby number 3?) and Melissa Joan Hart, and
Denise Richards
both used Happy Heinys for their little ones.
Are you a new mom, or a mom-to-be? Do you plan to cloth diaper, or are considering it?
Source:
.babble.com/famecrawler