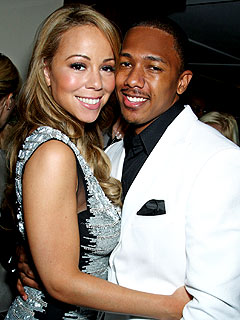 Mariah Carey and Nick Cannon are the proud
new parents
to twins- a boy and a girl! And as if welcoming twins is not special enough for the first time parents, the babies were born on the couple's third wedding anniversary.
Mariah gave birth Saturday April 30 to a little girl, weighing 5 lbs. 3 oz., and 18 inches long; and to a little boy, weighing 5 lbs. 6 oz., and19 inches long, in an undisclosed L.A. hospital.
So far there is no word on baby names, but back in January, Cannon
told PEOPLE
that the couple had aimed for unique but not wacky. "They won't be crazy names like Carburetor or something," he promised. "But they're definitely unique."
Congrats to the very happy mom and dad!