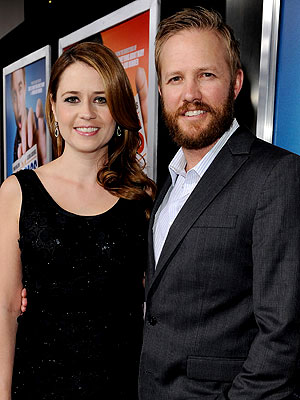 Jenna Fisher from The Office, and her husband, Lee Kirk, are expecting their first child. The timing of her pregnancy seems perfect for Fisher, who commented recently that she was ready for motherhood.
Seems the baby bug bit The Office star after her sister had a baby girl, and Fisher's own character on her TV show had a baby as well. The mom-to-be spoke with Redbook back in February, hinting that she was ready for diaper duty and baby bottles-
"I already wanted kids, but even more so now," Fisher added,
"When Cecelia was 3 weeks old, Pam was on maternity leave, so I had a whole week off to spend with her," she says. "I took charge of the night feedings. It was so awesome: Every night at 9:30, I'd say, 'You guys go to sleep now.' I wanted CeCe all to myself. We really bonded."
Congrats to the happy couple!
Credit: Michael Caulfield/WireImage