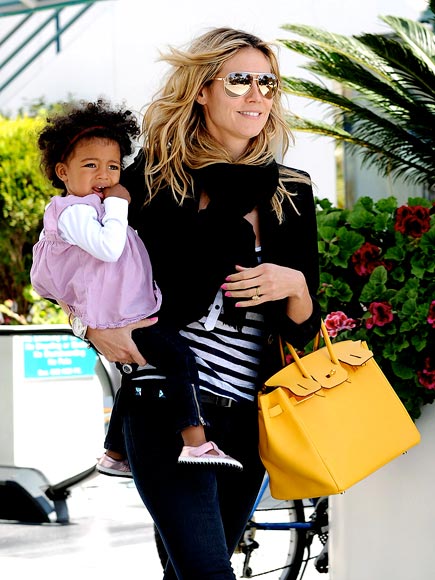 Heidi Klum
must have had a few minutes of free time in her day, and so to fill those minutes, the supermodel mom has launched a new website for moms.
Heidi Klum on AOL
features experts sharing their best tips on everything mom, from fashion and beauty to fitness and parenting.
Klum
spoke recently
about her latest project, which is rumored to be a 'seven-figure deal
,
' with AOL:
" I've been doing my job for over 18 years now, and most of the time people want to know how: How you do this, and how do you do that, and how do you juggle a family life, and what are the fashion trends, with what comb do you brush your hair with ... all kinds of questions from relationships to beauty and lifestyle." Klum adds, "And what I thought would be a good thing to do is team up with a company like AOL, because AOL is my audience. Now I have a bigger platform to share my experts with."
One of the tips the
Project Runway host
has already shared is about hairbrushes. Klum says her favorite brush to use is
Mason Pearson.
"I love it. It is an expensive brush, but I if you take care of it, it will last forever."
Credit: X17