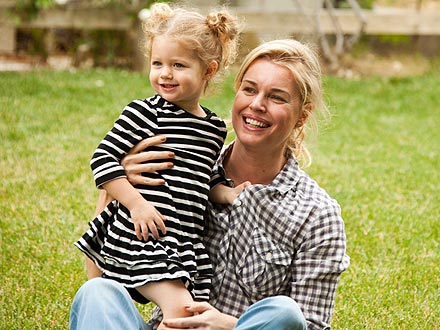 Celebrity Mom Rebecca Romijn,38, enjoyed a day out with her husband, actor Jerry O'Connell, and their 2-year-old twin daughters
Charlie
and
Dolly
in Malibu, Calif. last Sunday (Mother's Day!)
Rebecca recently chatted with
People
about motherhood and the terrible twos:
"It's equal parts absolutely adorable and absolutely horrible!" the model-turned-actress, 38, says, adding "Right now, I think the whole job of being a 2-year-old is just trying to get as sick as often as possible to build up your immune system," she joked while attending the Global Action Forum Gala in Beverly Hills. "It's been three months of fevers, colds and vomiting."
Being a dad of twins has made O'Connell do something he had once sworn he would not do: dress his twins in identical outfits. "I just can't help myself," the
Defenders
star, 36, tells
Scholastic Parent & Child
in their Dec./Jan. issue.
And both parents agree that their twin daughters have distinct individual traits when it comes to their personalities:
"One is outgoing and one is shy," according to O'Connell, with Romijn adding, "one is a little wilder and more of a daredevil, and the other is more careful."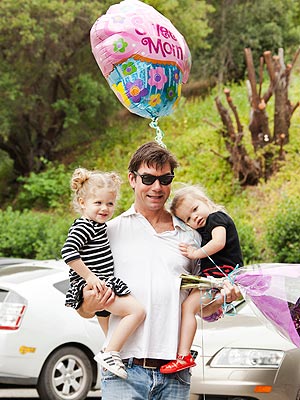 Terrible Two's aside, those are two adorable little girls and one handsome looking family!
Credit: PMM/FilmMagic
You can see more pics of the Romijn-O'Connell clan here.