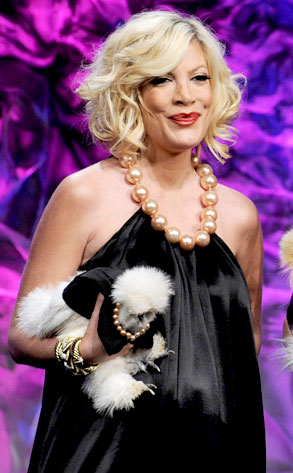 Tori Spelling is Pregnant!
The
'hide-a-bump'
game is over finally, and Tori has officially announced she is pregnant with baby number three! It was almost impossible not to see the growing baby bump on Tori, especially when she appeared at the GLAAD Awards this past weekend in a satin gown that did little to hide the bump.
Today Tori finally tweeted the new baby announcement so many of us were expecting by now:
"I know there's been a lot of speculation, so I wanted everyone to hear from me..." Spelling
shared via Twitter
. "Its official...Dean & I are PREGNANT!!!!"
Congratulations Tori and Dean!!