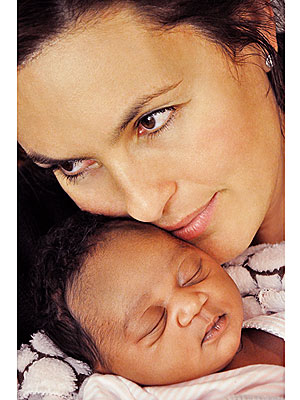 Actress Mariska Hargitay and her husband, actor Peter Hermann, have a adopted a new baby girl! Baby Amaya Josephine was born about a week ago and is from the United States.
The new mom spoke with
People Magazine
about her amazing new daughter:
"I'm deliriously happy," says Hargitay, 47, "From the minute she was born, she was just surprisingly alert and so full of love."
And Amaya has a big brother to watch over her: 4½-year-old
August.
"He is over the moon," says the Hargitay. "He calls her his baby because he says the whole thing was his idea. He always talks about how he's going to protect her. He's going to be a great big brother."
Congrats!
Credit:
ANTOINE VERGLAS